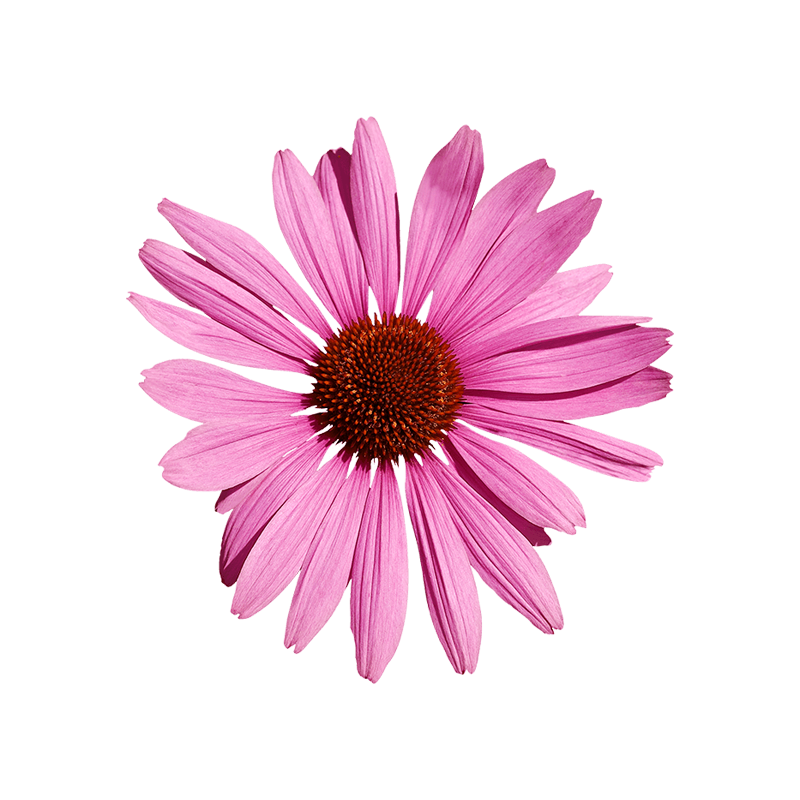 Description
Echinacea extract:
Echinacea boosts skin's moisturizing properties by increasing levels of epidermal lipids, ceramides, and cholesterol. Combined, these benefits keep skin's protective outer layer strong, meaning less moisture is able to escape over time.
Throughout thousands of years of traditional herbal medicine, echinacea has been used to protect the skin. The herb is known as a remedy for eczema.
One reason why echinacea is so effective in protecting the skin is its apparent ability to reduce inflammation. This herbal ingredient cools down skin inflammation. If skin is irritated by eczema or even a bug bite, a dose of echinacea eases the irritation.